In Bennett & Bennett Construction, Inc. v. Auto Owners Insurance Company, 2013 WL 3723214, Opinion No. 27284 (July 17, 2013), the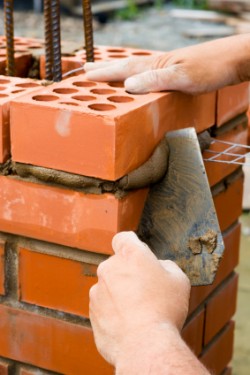 court held that exclusions (j)(5) and (n) barred coverage for damage caused by a subcontractor after the insured's work was complete. In Bennett, the general contractor filed a declaratory judgment action against its subcontractor's insurer seeking coverage for damage caused by improper cleaning of a brick face. The insured installed the brick, then hired a subcontractor to clean the brick face after the work was complete. The damage caused by improper cleaning required all the brick work to be removed and replaced.
At issue were two exclusions, (j)(5) and (n), both of which the court found applicable. In construing (j)(5), which excludes coverage for "[t]hat particular part of real property on which you or any contractors or subcontractors working directly or indirectly on your behalf are performing operations, if the 'property damage' arises out of those operations[,]" the court found the dispositive question to be whether the subcontractor was "performing operations." The court referred to plain and ordinary meaning of the term and held there was no question that the damage occurred while the subcontractor was performing operations. The court found the exclusion applied notwithstanding that "your work" was complete when the damage occurred, and in doing so, recognized that the issue of when "your work" is complete is only relevant to products completed operations hazard coverage.
Although exclusion (j)(5) was dispositive, the Bennett court added that because the claim was for damage to defective workmanship itself, exclusion (n) likewise barred coverage. The Bennett court found that the cost of removing and replacing the brick was akin to the cost of removing and replacing defectively installed stucco, which the court previously found to be within the scope of exclusion (n) in Auto Owners Ins. Co., Inc. v. Newman, 684 S.E.2d 541, 546 (S.C. 2009). As inNewman, the insured's work in Bennett  "was replaced because of a deficiency or inadequacy in it, and coverage is barred under exclusion n."
The Bennett court concluded by reiterating the type of coverage that CGL policies are intended to provide:
As we have repeatedly explained, a CGL policy does not insure the insured's work itself but consequential risks that stem from the insured's work. CGL coverage is for tort liability for injury to persons and damage to other property and not for contractual liability of the insured for economic loss because the completed work is not that for which the damaged person bargained.
When "a subcontractor acting on behalf of the insured directly damages the insured's work product, necessitating its removal and replacement[,]  the plain language of exclusions j(5) and n each independently exclude coverage."